Drive customer loyalty with Al-powered precision
Provide your customers with highly accurate body measurements, size recommendations, virtual try-on, and more!
Start Free Trial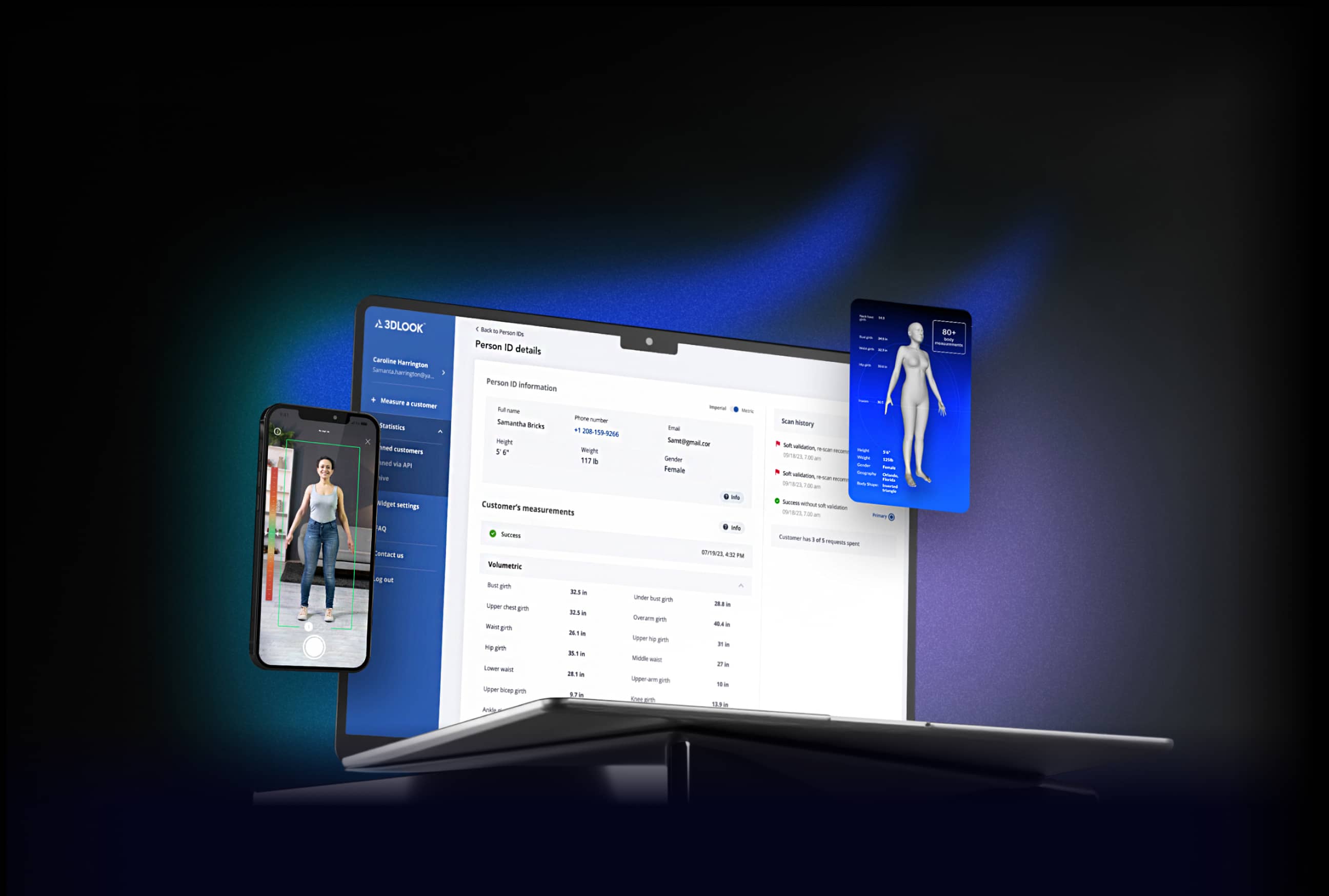 3DLOOK has been certified as a standard in mobile body scanning by IEEE, the world's largest global standards organization to advance innovation.
Drive results with 3DLOOK
+40%
Higher conversion rates
Who we serve
3DLOOK solutions cater to various sectors who need accurate human body measurements to create more personalized experiences that reduce costs and increase sales, engagement, and customer loyalty including Men's and Women's Fashion and Uniform Apparel, Health and Wellness, Cycling, and Bedding.
Trusted by over
90 customers











top choice for custom clothing and on-demand
Mobile Tailor
Mobile Tailor is an AI-powered mobile body scanning solution for delivering unmatched precision and flawless sizing. Precise body measuring has never been quicker, more secure, or easier.
Highly accurate 3D models
80+ body parameters captured
3-minute end-to-end process and instant results
Easy to use, intuitive experience
️No setup required
67%
increase in repeat customers
50%
decrease in alteration costs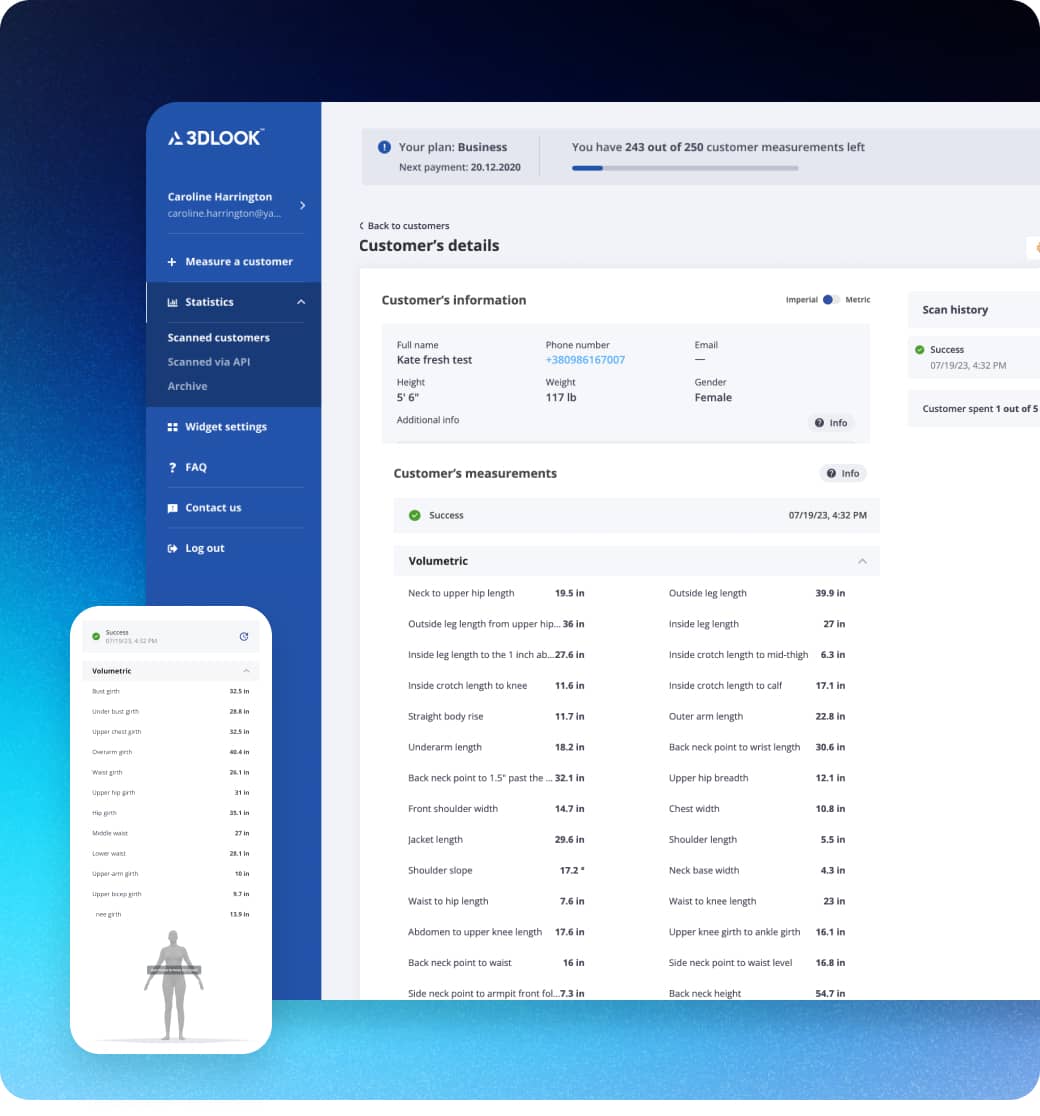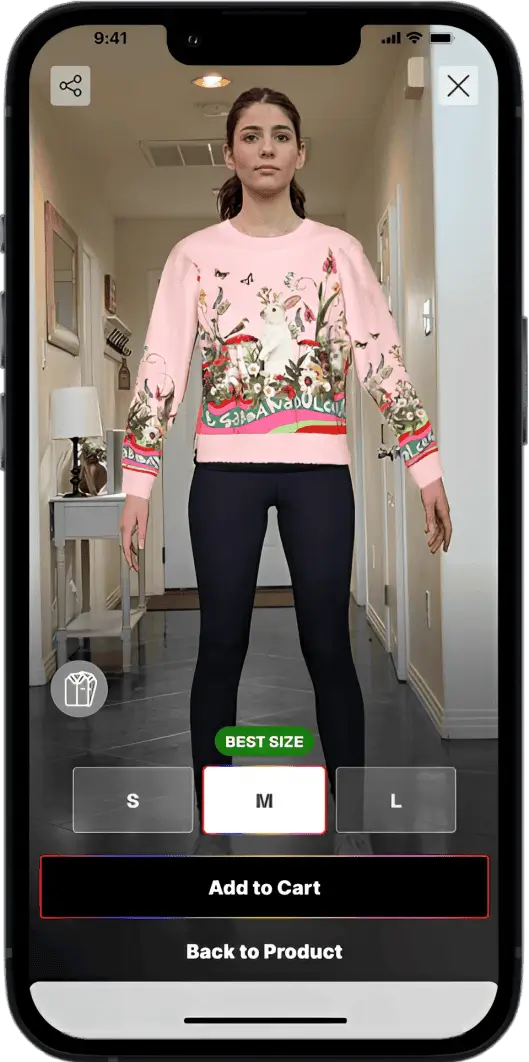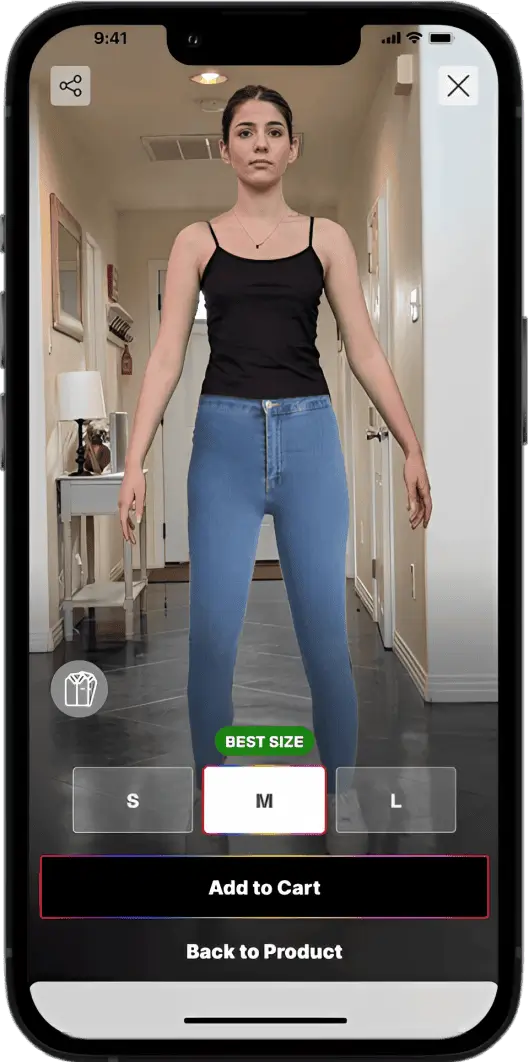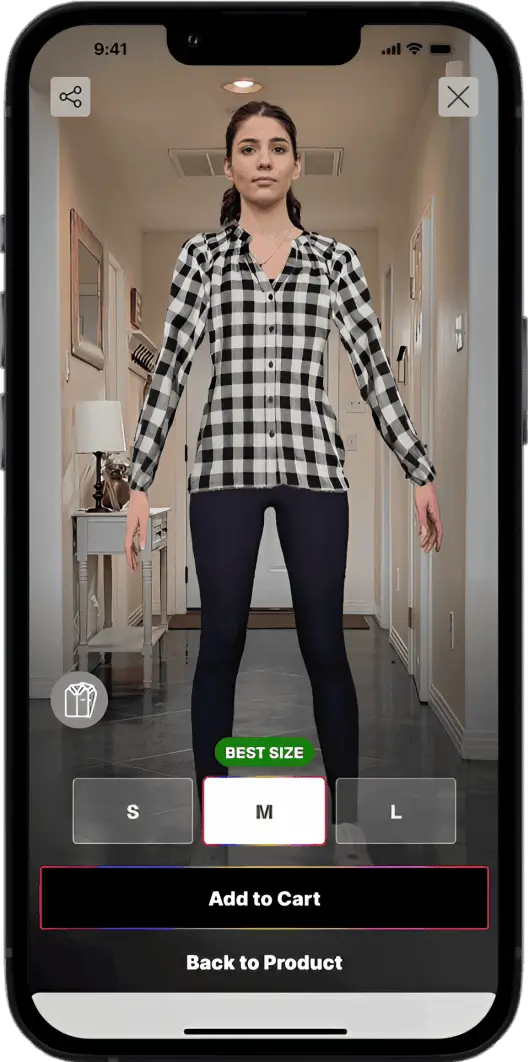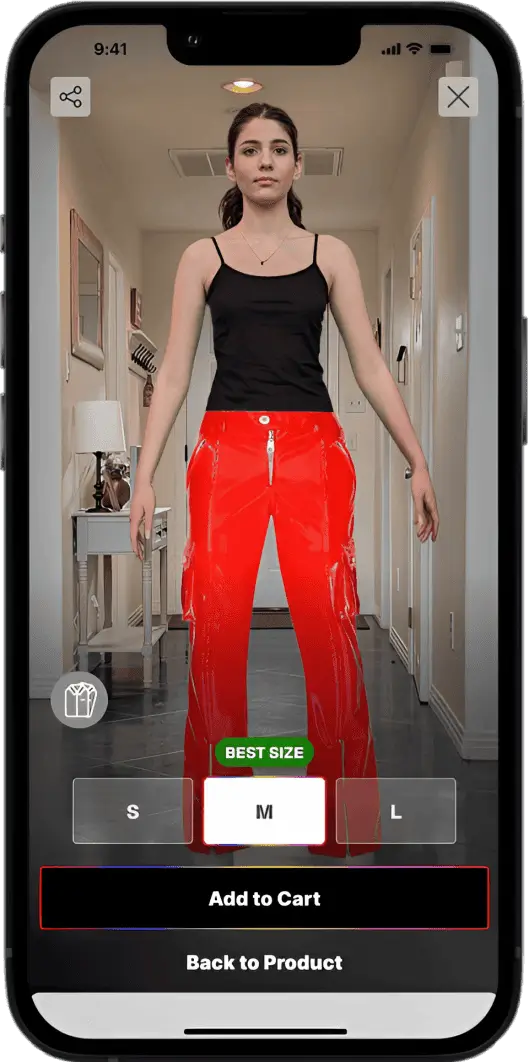 GREAT FIT FOR VIRTUAL SHOPPING
YourFit
YourFit is an award-winning, AI-powered 3D visualization solution that elevates shopping experiences with next-level personalization, high sizing accuracy, and engaging shopper journeys both online and in-store.
YourFit boosts conversions and average order values, reduces returns, and offers brands actionable body data, for smarter sustainable brand decisions.
3-6%
Decreases in returns
Customer success stories
0%
Remake percentage achieved
90%
Measurements accuracy
80%
of size-related returns have been resolved
-90%
Remake costs reduced
-50%
Alteration costs reduced
Learn more
Discover how 3DLOOK can transform your business
Our solutions can be used in multiple use cases depending on your business needs
E-commerce & Instore
Made to Measure
Clienteling & Customer Engagement Platforms
Appointment Scheduling
On Demand Manufacturing
Bridal and Groomsmen fittings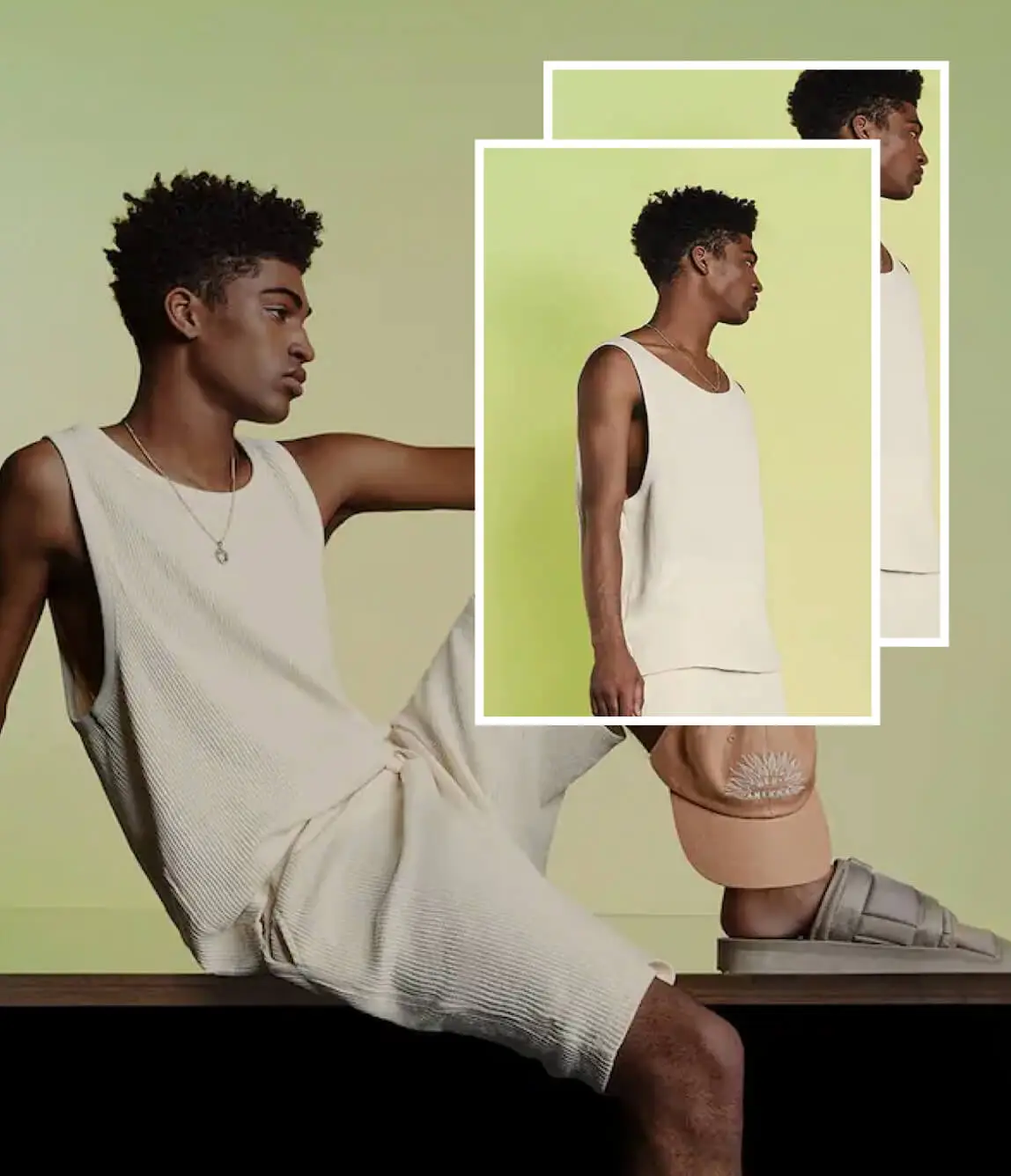 "We selected 3DLOOK due to its track record of delivering results for leading fashion brands, and — given the team's willingness to go above and beyond to assist us during the setup — we're confident this partnership will help us to achieve our goals."
Honored to be the recipient of multiple prestigious awards: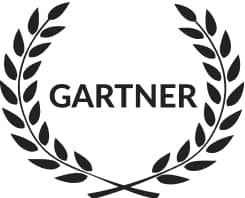 Acknowledged in Gartner® Hype Cycle™ for Retail Technologies, 2021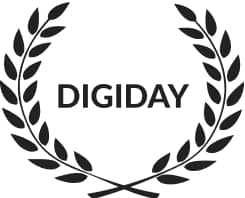 Awarded 'Best In-Store Technology' at the Digiday Technology Awards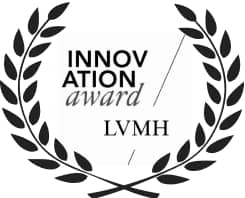 Winner of the LVMH Innovation Award, 2019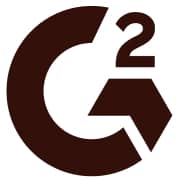 4.8 out of 5 based on customer reviews on G2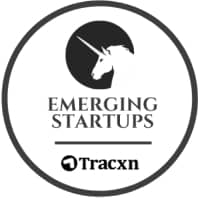 Emerging startups 2022 Top fashion tech startups